Arkansas Made - Arkansas Proud Market
May 15, 2021 10 a.m.
Brought to you by War Memorial Stadium & the Arkansas Times.
May 15th, 2021
10:00am - 4:00pm
Early Bird Entry 9:00am
Join us for an open air showcase of over 100 Arkansas artisans selling quality craft products from food to furniture to fashion accessories. Along with the market, Arkansas Made - Arkansas Proud will also feature live music on the field from the Salty Dogs and Dizzy 7 with local libations from Arkansas distilleries, breweries & wineries! Information on becoming a vendor and buying festival tickets is below.
Ticket Information

Purchase online now for one HOUR of early-bird access to our vendors before the general public! (9:00am-10:00am)
Opens to General public (10:00am-4:00pm) and will be $5 at the door.
Join local artisans from across the state!
Presenting music from Dizzy 7 (10:45am-1:15pm) and the Salty Dogs (1:30-4:00pm) live on the field.
Taste amazing libations from Rock Town Distillery
And more...
Vendor Information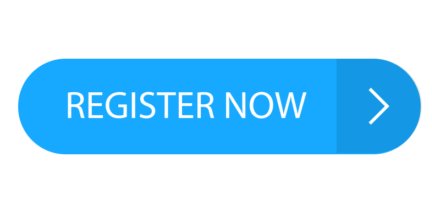 ARTIST/MERCHANT FACT SHEET 2021
Contact: Ian Beard, ian.beard@arkansas.gov or call 501.537.5207.
Mission Statement: To support, promote and foster Arkansans who create & manufacture goods in our state.
Overview of event: The Arkansas Made - Arkansas Proud Market showcases over 100 artisans selling quality craft products that are created or produced in the Natural State, from food to furniture to fashion accessories.
Vendor set up: War Memorial Stadium Concourse Friday, May 14, 8am - 8pm, and Saturday, May 15, 6am-9am. (no set-up allowed after gates open at 9am.) There will be 24-hour security on site starting Friday, 8am - Saturday 5 p.m.
Shopping Extravaganza: Saturday, May 15th. Early bird admission 9am, general admission 10am-4pm. Tickets $5.00 (Ages 12 and under free). Concessions, wine, beer, soft drinks, and water available for purchase.
Vendor Information: Vendor categories are Artist, Hand Crafter, Food & Beverage, and Arkansas Manufacturer. Booth cost: $125 per 10' x 10' space. Pop-Up Tents Optional - $30 rental, limited availability. Electricity Fee $10 (bring your own extension cord). 8' Table Rental - $10 each, Chair Rental - $2 each, Booth Size: 10' x 10' (approximately). For online payments, $5 of each booth cost is non-refundable to cover processing fees.
Questions? Comments? Email Ian Beard at ian.beard@arkansas.gov, phone 501.537.5207.