Parkview High School Football
Sept. 21, 2018 7 p.m.
Parkview High School vs. Beebe kicks off at 7:00 p.m. at War Memorial Stadium.
Tickets are $5 and can be purchased at the Gate 1 Ticket Office beginning at 5:30. Parking is $5 per vehicle.
Every individual entering the Stadium will be wanded with a metal detector. No weapons of any kind are allowed inside the Stadium. War Memorial Stadium will be enforcing its Clear Bag Policy, the details of which are shown in the graphic below.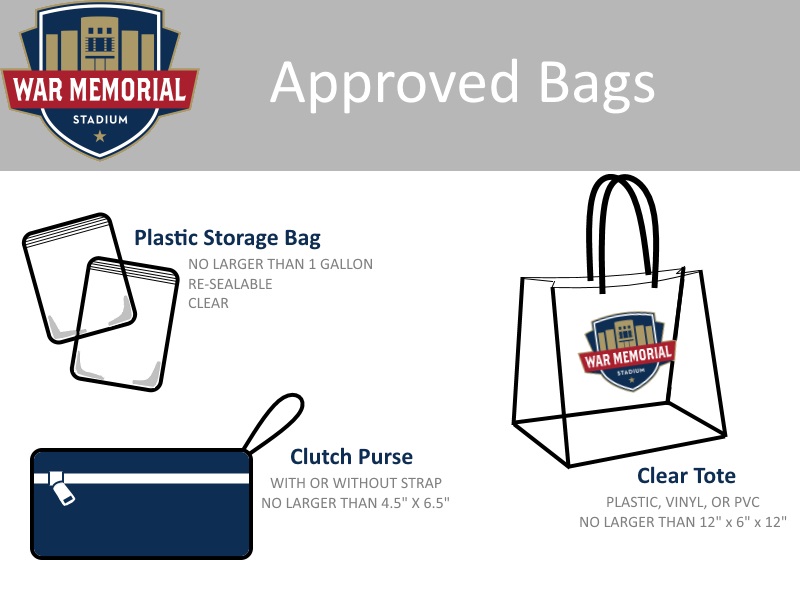 Please contact the War Memorial Stadium Office with questions or for further information: (501)663-6385.